It is not easy to find a reliable supplier.
So, congratulations! You are almost there.
Luxray Lighting was among the very few manufacturers who first devoted to LED Filament Bulbs research and development with their enthusiasm for the LED technology after being in the lighting industry for more than 20 years.
Over the past years the LED filament bulbs have been massively developed, but quality has always been the most important for Luxray as they clearly understand that GREATNESS TAKES TIME. All new products are strictly tested at their own TÜV approved lab before it's ready for market release.
With their deep understanding and devotion of this new light source, Luxray has brought many new concepts to the advanced lighting technology and turn them into innovative lighting products in harmony of Aesthetic and technical functions.
Luxray offers great flexibility to different business partnership and provides great OEM services. It has achieved many international certificates for worldwide markets. Better quality, superior service, and higher customer satisfaction are what they have strived for.
Luxray Lighting, lighting partner you could trust!
Why We Were Trusted By our Customers
We have lighting manufacturing experience for 20+ years. For LED lighting products, we are professional.

Each product, we have five times routine inspection and random inspection during production, with high customers satisfaction.

We have a very strong R&D ability to keep our clients remain competitive in the market.

Great communication, fast response and always willing to support attitude make our clients always happy to work with us.
Our Main Market
LUXRAY has exported its lighting products to below countries.
Europe:
Austria, Belgium, Cyprus, Czech Republic, Denmark, France, Germany, Greece, Ireland, Italy, Netherlands, Norway, Poland, Spain, Sweden, Switzerland, United Kingdom.
Asia: Hong Kong, Taiwan, Macau, Malaysia, United Arab Emirates.
South America: Brasil
North America: Canada, United States.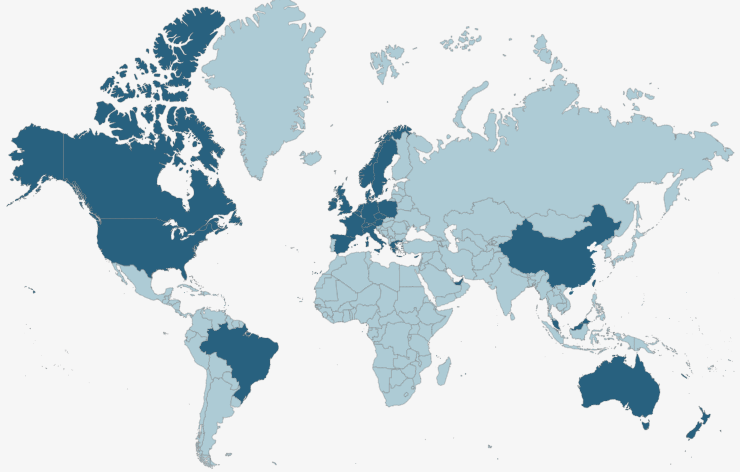 See Our Clients Review and Contact Luxray
Have been working with LUXRAY for 5 years and never with any quality issues, it's a reliable company you can reckon on.
Superb quality for my projects. Strongly recommended.
They provide flexible services even with small quantity. Easy to communicate. Nice to work with.